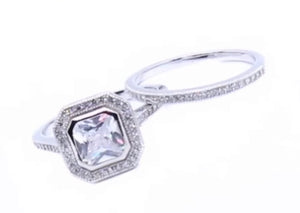 Make a statement with this halo style, vintage inspired, cubic zirconia ring set.
Cast in sterling silver these beautiful rings are the perfect match.
Ref - RCZWT0154
Fine jewellery made to treasure.
Please state ring size in cart note box.
If you would like some more information about this set, contact us directly through our Instagram/Facebook page or call us on 01 8425904.
We are always happy to help.