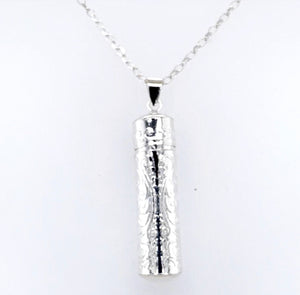 This sterling silver urn is tailored to the memory of your loved one.
Everlasting memories.
Can be filled with a portion of their ashes or any other meaningful keepsake.
18inch bell chain included
MJJSPD211B1
If you would like some more information about this item, contact us directly through our Instagram/Facebook page or call us on 01 8425904. We are always happy to help.