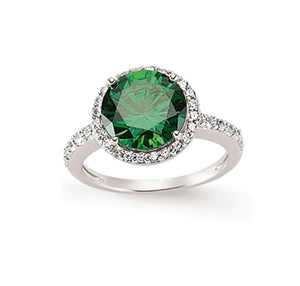 Sterling Silver 925, Rhodium Plated, Round Brilliant Cut Emerald and Cubic Zirconia Ring from Mark Josef Jewellers Hidden Gem Collection. A stunning piece of jewellery.
MJJGVR612
Dimensions
Width 14mm
Weight 3.7g
Centre Stone 11mm
Comes in our unique Mark Josef Jewellers packaging. 
Please state ring size in cart note box.
If you would like some more information about this item, contact us directly through our Instagram/Facebook page, pop in store or call us on 01 8425904.
We are always happy to help.