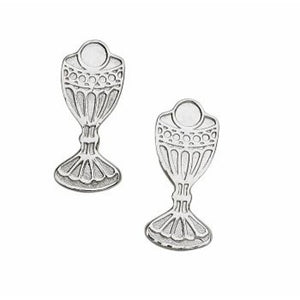 Celebrate that special day with these beautiful earrings from Mark Josef Jewellers Communion Collection.  A gift to remember these sterling silver, chalice earrings are a  keepsake to treasure.
Ref-CS211223
If you would like some more information about this item, contact us directly through our Instagram/Facebook page or call us on 01 8425904.
We are always happy to help.