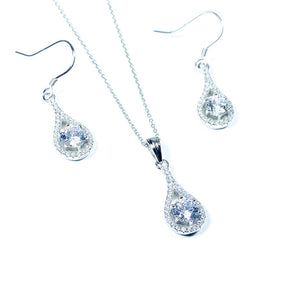 Timeless and classic sterling silver cubic zirconia teardrop pendant & earring set.
18 inch chain
Ref - pczwt 014912099 & erczwt 014919099
If you would like some more information about this set, please contact us directly through our Instagram/Facebook page or call 01 8425904.
We are always happy to help.